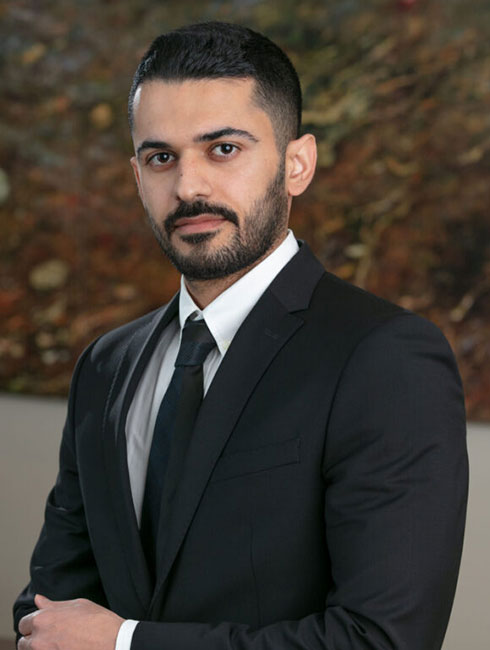 Erfan Karimi
Avocat, Services juridiques
Contact Info
Biography
Erfan Karimi-Farsi is a skilled legal professional with a diverse background and a passion for corporate law. At PearTree, Erfan is responsible for preparing client documents, report packages, and ensuring the quality of documents prepared by others. He also creates fillable forms for tax reporting purposes.
Erfan obtained his law degree from Tajik University of Commerce in International Commercial Law, where he gained a solid foundation in legal theory and practice. He later went on to earn a Bachelor's degree in Canada from York University in Law & Society, further honing his skills and knowledge in the field. Throughout his career, Erfan has worked in several law firms, where he specialized in corporate and estate law. He has a strong interest in corporate law and consistently finds ways to further his knowledge and grow in this area.
In his personal time, Erfan enjoys staying active and engaging in a variety of physical activities, such as playing football and going to the gym. He is also a movie buff and enjoys spending time at the cinema.